This is a dish that is simple and fast, also very rich and nutritious, ideal for children to consume these foods which tend to reject if we present them without garnish or condiment. If we combine the flavor of vegetables and cheese with the béchamel sauce, the result is a dish full of shades and textures that everyone in the family will enjoy.
Cauliflower is a cruciferous plant rich in essential minerals such as phosphorus and potassium, as well as antioxidants and vitamins. It also has diuretic and digestive, properties so it will help with constipation.
In addition, it is a very easy-to-make main course, it is vegetarian and will only take you half an hour.
Ingredients (for 2 people):
1 small cauliflower
500 ml milk
1 package of shredded cheese
50 grams of wheat flour
50 ml of olive oil
Nutmeg, salt and pepper to taste
Preparation:
Remove leaves and stalk from cauliflower, put it in a saucepan with water and put it to boil. When it reaches boiling point, the fire down to medium and let it boil for 10 to 15 minutes. Add a drizzle of olive oil or a pinch of salt to enhance the flavor.
Check with a knife if the vegetable is cooked.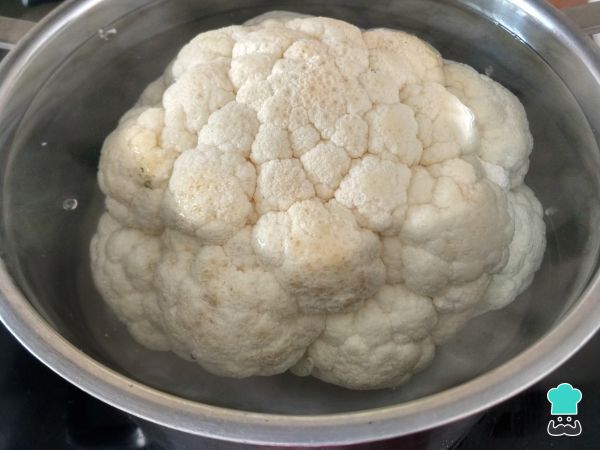 While it sews the vegetables, make the bechamel sauce: put to heat oil, Saute flour stirring it with a few rods constantly, then add the milk and when it thickens, add the nutmeg, salt and pepper. Never forget to mix.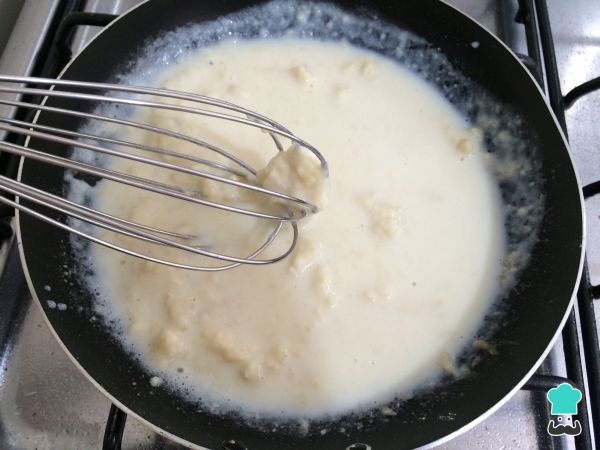 When the cauliflower is ready, drain it and separate it by trees on a tray or source suitable for the oven. Over, pour the bechamel sauce and sprinkle the cheese to taste.
Choose the kind of cheese that you like: mozzarella, parmesan, emmental, etc.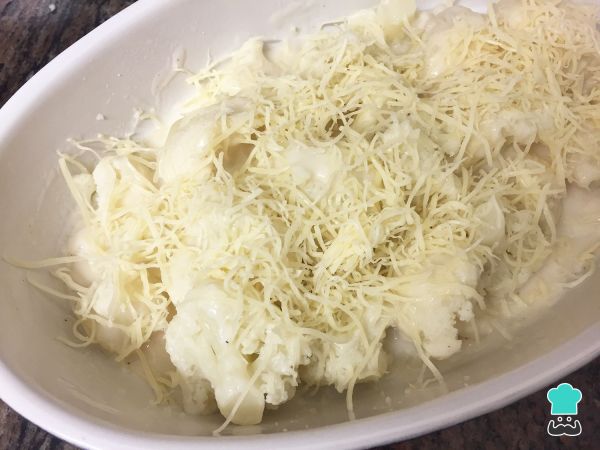 Bake the cauliflower with white sauce and cheese at 00 ° C, until the cheese is melted or au gratin. This may take 10 to 15 minutes, especially with heat up for when we got to the oven it was all previously cooked.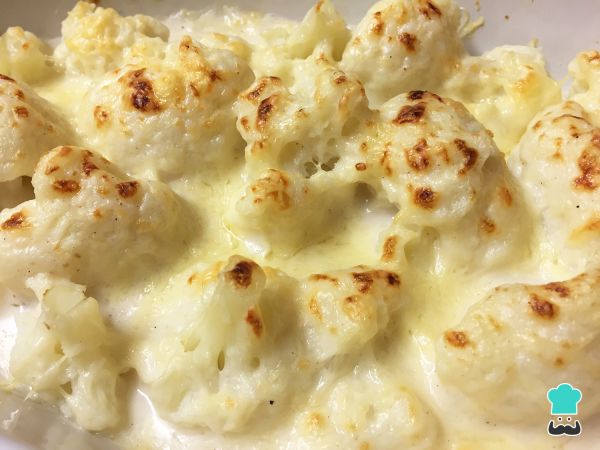 And ready: serves the cauliflower baked with sauce bechamel and cheese immediately, to prevent it from cooling.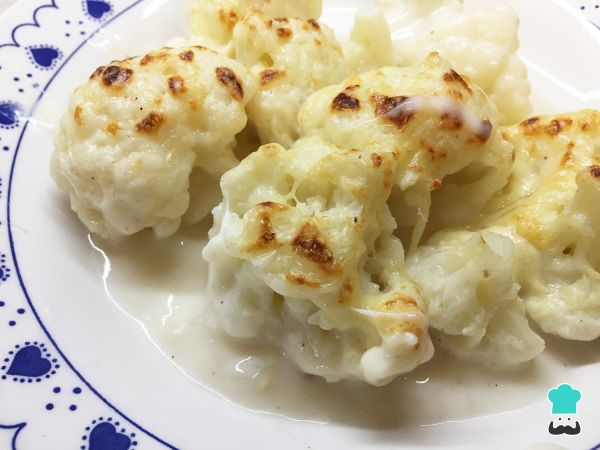 You can accompany it with a green salad, potatoes roasted or even a white rice.