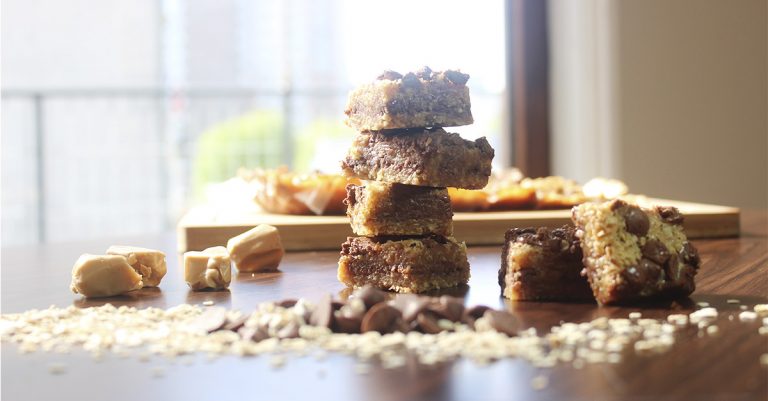 Carmelites
Pax: 24 units
INGREDIENTS
400 g of oats
130 g flour
300 grams of brown sugar
5 g of salt
150 g of melted butter
200 g of chocolate chips
40 toffee candies
½ teaspoon of baking powder
70 ml of cream
PREPARATION
In a bowl add oats, sugar, flour, melted butter, salt, and baking powder. Book.
In this recipe we use natural Instant Oatmeal without sugar or sweeteners added.
A dish covered with foil butter add a layer of mixture of oats and 100 grams of chocolate chips. Book.
The chocolate chips can be replaced by chocolate sprinkles; bitter, semi sweet, milk, etc.
In a frying pan add the caramels and cream, stirring constantly until the caramels are melted completely.
Add candy to the mold, add another layer of oats and finish with the rest of the chocolate chips. Place in oven 180 ° C for 25 minutes.
Cool completely before cutting and serving.
Be careful when handling once removed from the oven, toffee candy while it is hot may cause strong skin burns.