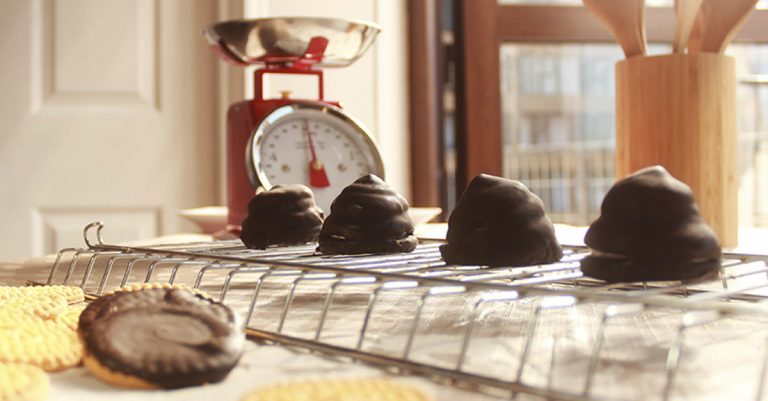 Candy Girl Kiss
Pax: 10 units
INGREDIENTS
3 egg whites (pasteurized)
250 g dark chocolate toppings
10 cookies without filling
80 g of sugar
PREPARATION
Dip the cookies in chocolate. Book.
In a bowl beat the clear to snow, add the sugar and continue beating until a firm consistency.
Add meringue on the surface of the cookie and dip into melted chocolate.
Freeze for 10 minutes or until hardened chocolate and serve.
You should use pasteurized egg whites or bath beat the egg whites with the sugar in a bowl until you have consistency and is firm to the desired shape.
You can use pre mix merengue or meringue powder.
Add to the mix of merengue few drops of colorless essence to taste.