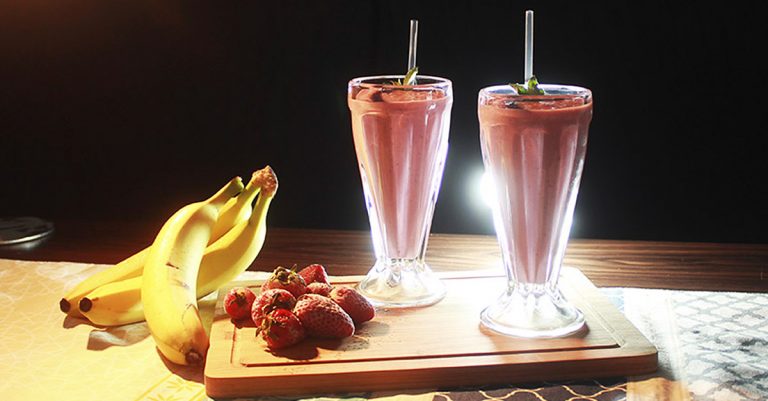 Banana and raspberry Smoothie
Pax: 2 servings
INGREDIENTS
2 bananas
250 g of raspberries
10 ml of stevia (sweetener)
400 g of natural yoghurt
400 ml milk
6 ice
PREPARATION
In a blender add all ingredients. Blend well until you obtain a smooth and homogeneous consistency.
Decorate with cherries, strawberries or mint leaves.
Raspberries can be replaced with all kinds of berries, blueberries, strawberries, blackberries, or any fruit that aromatize with bananas.
The smoothie is a refreshing Smoothie that you should prepare and serve immediately.