Lentils are smaller vegetables, but not for that reason less nutritious, are actually a real gold mine of nutrients essential for the proper functioning of the body.
They have an attenuated Glycemic which helps the satiety and limits the secretion of insulin by the body. It contains vegetable proteins and they are ideal as a complement or as a basis for the vegetarian, containing almost 4 Gr. of fiber per each 100 gr.
Rich in minerals, are mainly iron, but also contain magnesium, phosphorus and potassium in quantities reaching the daily needs of an adult. They represent a good source of B-complex vitamins in particular vitamin B1 and B9 (folic acid)
It contains antioxidants, specifically catechins and prociniadinas, which belong to the family of flavonoids and saponins, which many studies prove that they reduce the rate of triglycerides in the blood. Lentils are a food that should not be disregarded and must take into account that they should be soaked before cooking, rinse very well before doing so and add salt only until the end of cooking so that they do not harden.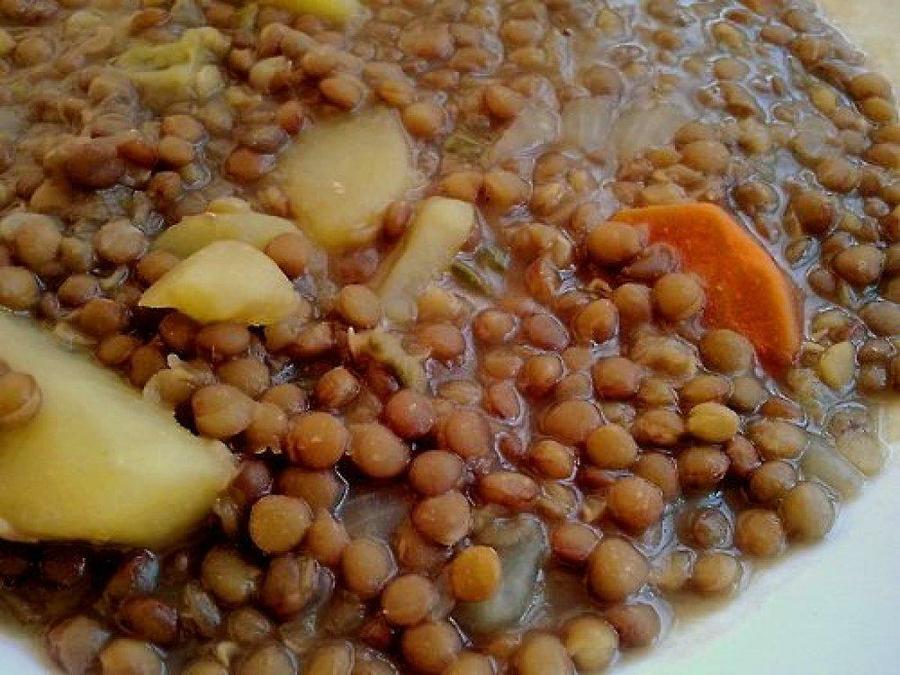 To keep lal line
Its caloric rate is rather high, but not very different from that contains rice or chicken meat. The key is to maintain control over the quantity consumed, because that way it will help us to lose weight.
They are rich in zinc, a mineral that helps regulate hunger and suppresses the need to "Peck" hours. A cup of lentils will satiate long enough to reach the next meal without hunger. It contains protein, which is essential for the health of our muscles in the bones, but also stimulates the metabolism contributing to weight loss.
They contain a large dose of potassium which stimulates the Elimination of liquids, i.e. which has a diuretic effect. They have a very attenuated glycemic index which means that when consume them it provide us energy for a long time.
Protein and iron
It is rich in proteins and iron, nutrients essential for energy and improve muscle tone. They do not contain all the essential amino acids and it is why it is advisable to combine it with nuts.
Source of fibre
With only 100 gr. of cooked lentils can be covered half of the daily needs of fiber. This easy-to-digest food makes it providing satiety and helps the intestinal transit.
Cardiovascular health
The low content of unsaturated fats from lentils makes them perfect to prevent cardiovascular disease. A study published in the American Journal of Clinical Nutrition revealed that people who ate lentils 3 or 4 times a week could reduce up to 22% the risk of developing coronary heart disease.
Anti cancer properties
Recent studies revealed that a protein containing lentils called lectin, could be beneficial since they are able to inhibit the growth of cancer cells. This protein is found mostly in foods of plant origin.
Mineral concentration
Besides being rich in iron, is an interesting source of magnesium, potassium, phosphorus, magnesium, calcium and copper. In addition to their high contribution of vitamins, they have especially vitamin B9, i.e. folic acid, very useful for pregnant women who need extra doses of this nutrient. They also have vitamin B3, very important for energy metabolism.
Constipation
Lentils fiber facilitate intestinal transit without resorting to drugs.
Lentils not only can consume as soups, can also add to salads or turn them into creams and best of all is that besides being rich and healthy, they are economic.