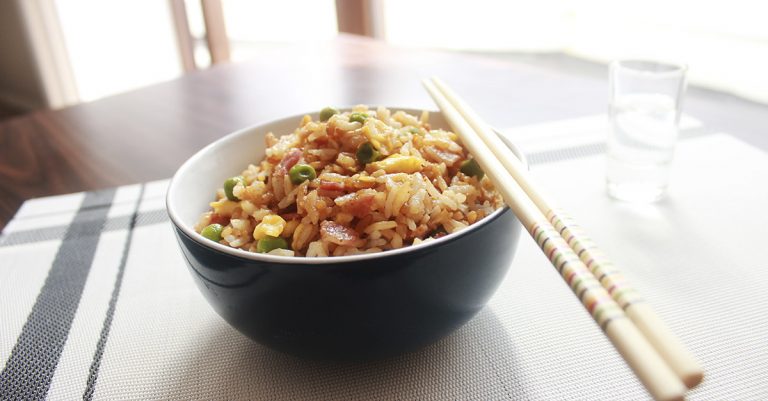 Fried rice
Pax: 4 servings
INGREDIENTS
400 g of rice
800 ml of hot water
200 grams of Diced Bacon
½ Onion diced
3 eggs, beaten
100 gr of peas
30 ml of soy
1 clove chopped garlic
PREPARATION
In a pot, add oil and chopped garlic, stir for a few seconds and add the rice. Continue stirring to prevent burning. Hot once the grain of rice add water boiling, add salt to taste. Once you boil to cook at low for 18 minutes.
The rice should be cooked over low heat, if the flame is very strong, you should cook about a toaster; This will prevent burning out and rice is grained.
In a skillet, add three beaten eggs. Cooking and remove. Add the bacon, Cook and remove. Finally add the onion and fry a few minutes. Add the rice, egg, bacon and peas. Mix everything and finally add the soy sauce. Serve hot.
This preparation can add you all kinds of cooked vegetables, such as carrots, corn, etc, or proteins.