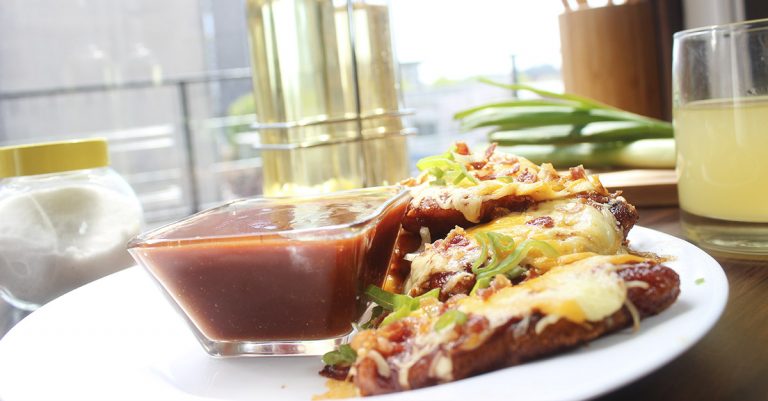 Morsels of chicken, cheese and Bacon
Pax: 15 units
INGREDIENTS
2 chicken fillets
6 slices of bacon
150 gr of grated cheese
100 gr of cheddar cheese
100 gr of flour
2 eggs, beaten
100 gr of breadcrumbs
200 g of sauce barbecue (BBQ)
PREPARATION
Cut the chicken fillet diagonally with 1 cm wide and pass through the flour, egg and bread crumbs. FRY until golden brown. Book.
Chicken should FRY in a pan with some oil, should be browned on both sides, it takes about 2 minutes per side.
In a frying pan, Cook the bacon until crispy texture. Book.
Dip chicken in barbecue sauce, place on a baking tray, add cheese and Bacon on the surface.
Sauce barbecue (bbq) may be substituted for tomato sauce, fried tomato with green sauce.
Bake at 180 ° C for 15 minutes. Serve hot.