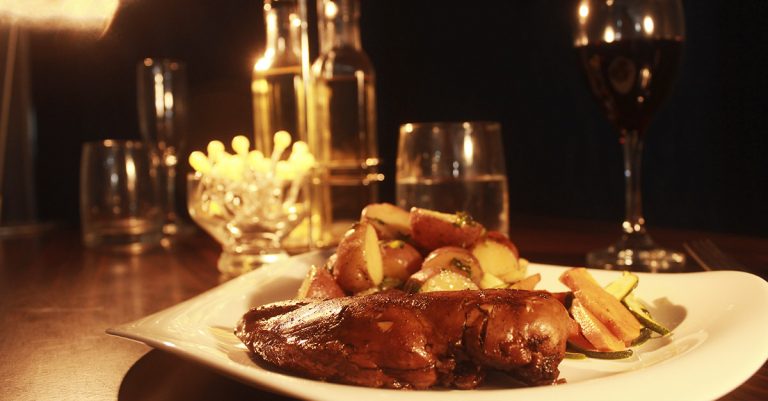 Chicken glaze with sauteed potatoes
Pax: 2 servings
INGREDIENTS
2 chicken fillets
10 small potatoes
Romero
350 ml balsamic vinegar
6 cloves of garlic, minced
½ cup chopped parsley
PREPARATION
In a bowl add the balsamic vinegar, chopped garlic, salt, pepper and Rosemary, stir.
Add chicken fillets and marinate for 20 minutes. Book.
Cut the potatoes and cook for 15 minutes.
Balsamic vinegar, also known as balsamic vinegar is invasive and intense flavor. It is recommended not to add much salt or seasonings.
In a frying pan add oil and potatoes, season with salt, pepper, Rosemary and parsley to taste.
In another Pan fry the chicken fillets on both sides and Add balsamic vinegar used previously. Season to taste and leave to cook for 20 minutes over medium heat. Serve hot accompanied by potatoes.
The chicken should be cooked over medium heat low and stirring constantly to avoid burning the sauce during cooking balsamic will be condensing and the consistency of the sauce will become thicker.