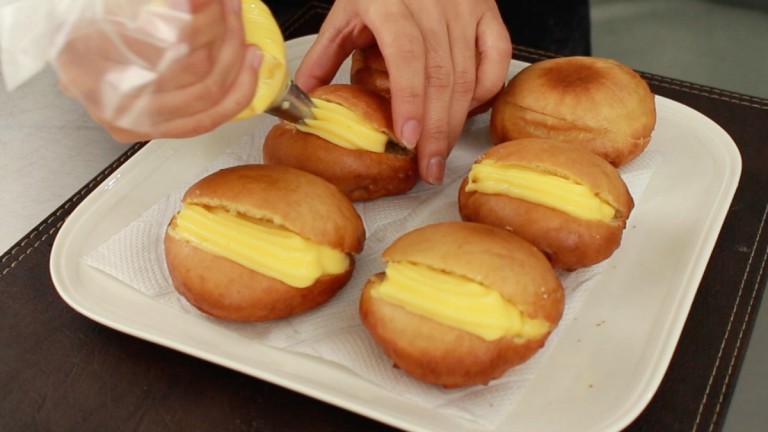 How to make pastry cream
Preparation for 600 g approx.
INGREDIENTS
500 ml milk
50 g cornstarch
100 gr of sugar
2 egg yolks
4 ml of vanilla
PREPARATION
In a pot add 400 ml of milk, vanilla, and sugar. In a bowl, mix 100 ml of remaining milk, egg yolks and cornstarch. Stir to incorporate all ingredients.
Bring the pot to medium heat, when you get to the point of boiling add the mixture of milk, egg and cornstarch; stir briskly until thickened and remove from heat.
Small granules, formed by mixing milk with cornstarch is important to stir a few minutes to obtain a smooth mixture.