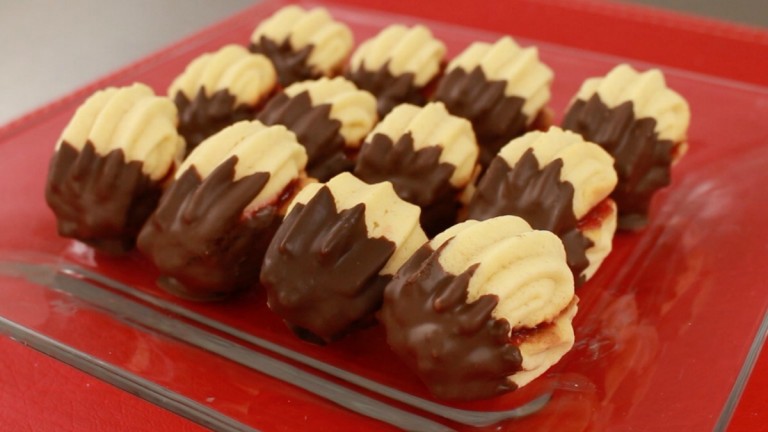 Cookies biscuit
Pax: 20 servings
INGREDIENTS DOUGH
160 sugar flower
350 flour
4 ml of vanilla essence
30 cornstarch
4 gr baking powder
3 eggs
250 butter
DECORATION INGREDIENTS
100 g of melted chocolate bar
100 g of Strawberry Jam
PREPARATION
Preheat oven to 180 ° Celsius
In a bowl, add the softened butter and sugar. Beat until creamy, then add eggs. Built-in once the mixture Add flour, cornstarch, baking powder and vanilla essence.
The consistency of the mixture should be thick, if this was settled, not will keep the desired shape once baked.
Put mixture into a sleeve and give form on an oven Tin with wax paper.
We recommend using a nozzle risada to shape the cookies.
Bake at 180 degrees Celsius for 15 minutes.
Cookies should Brown only at the base, the surface must be white, this will help that cookies are not hard and are soft and smooth on the palate.
Leave to cool, stick biscuits with Strawberry Jam and swim half with chocolate.
Let dry chocolate and serve.